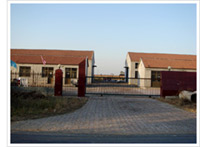 SOLARUN is a professional manufacturer of solar mounting systems. We develops, manufactures,and delivers the world's most reliable and cost-effective solar mounting solutions. We have been one famous solar mounting producer through provide high quality products and prime service.
We offer solar mounting racks for every system integrators and installers, from off-grid systems, to homes, to the large solar power plants. Our solar mounting racks are installed in over 40 countries.
Today, SOLARUN has more
than 20430 installations representing more than 574.5MW of power.
SOLARUN will create and develop pioneering technology, and provide reliable solar brackets for residential, commercial, industrial and utility scale photovoltaic applications around the world.